Rowdy Crowd Hurls Punches, Bottles at NYPD Officers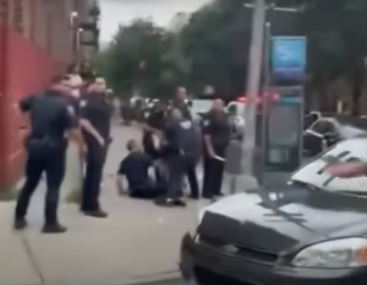 CLICK ON PHOTO FOR MORE!
Governor Kathy Hochul and other New York State elected radicals might as well be handing out the bottles to throw. They have facilitated attacks on police and civilians by passing pro-criminal laws like bail reform and refusing to repeal them regardless of the carnage.