Smithtown CSD School Safety Program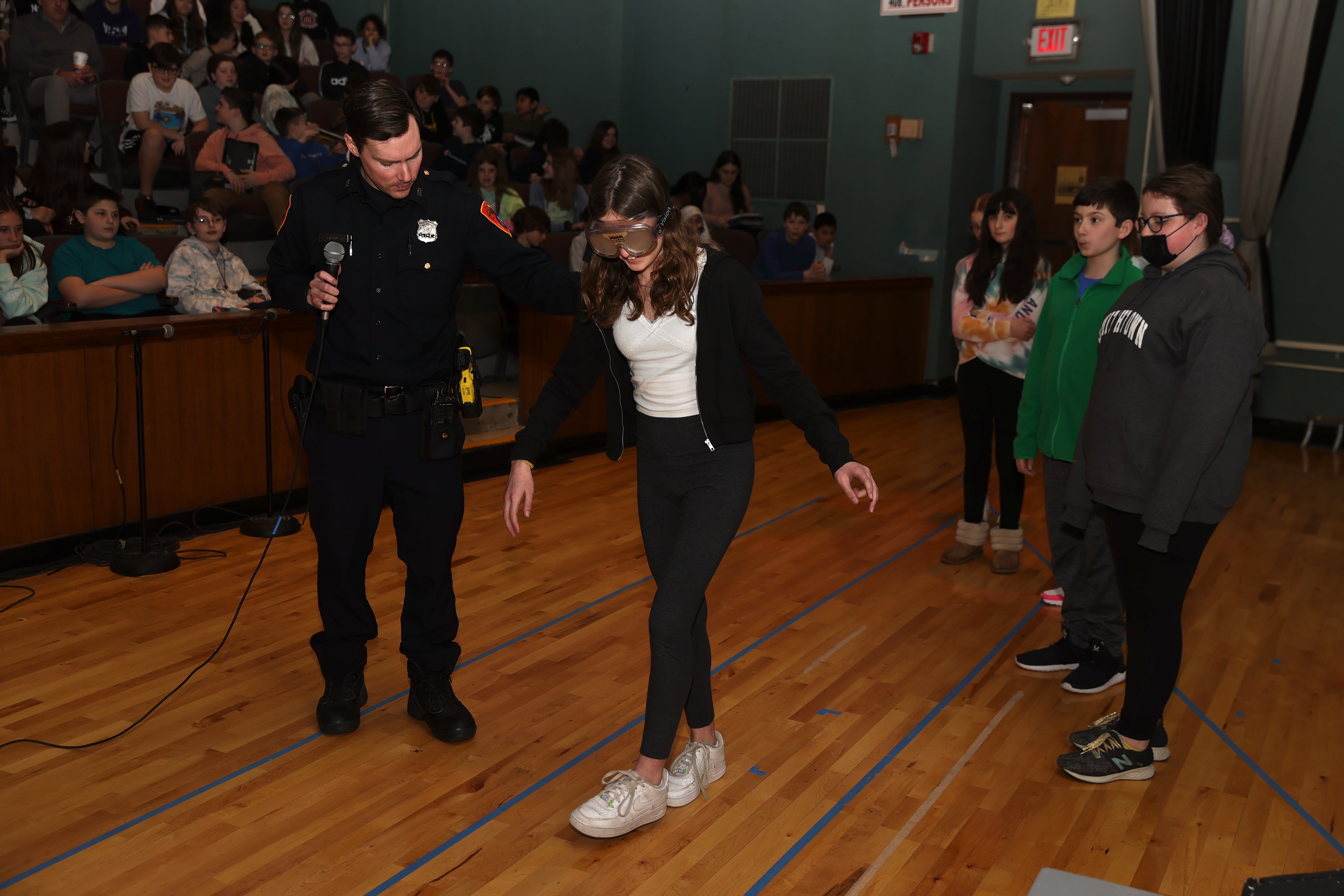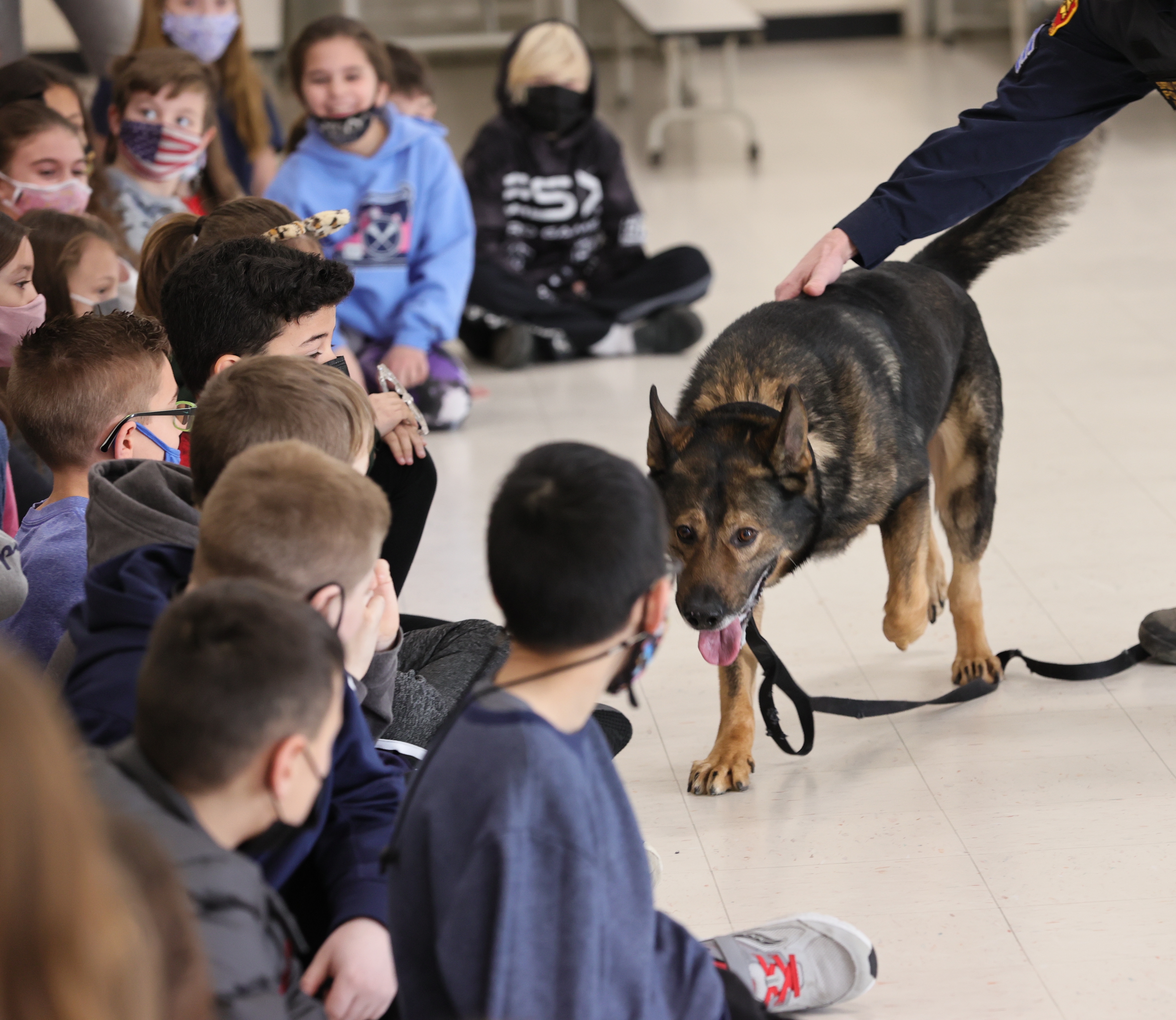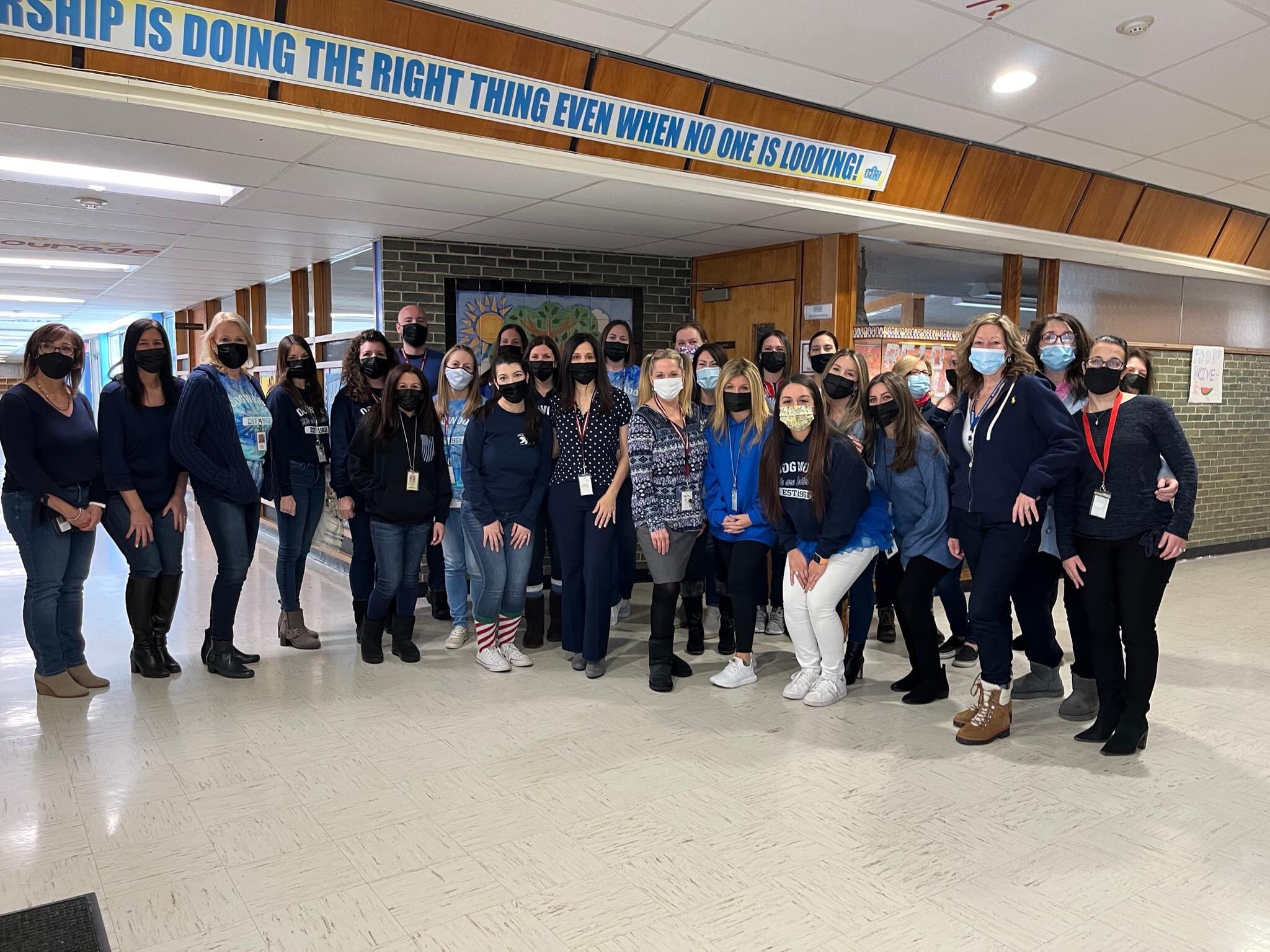 ---
Last year, the Suffolk PBA took the unprecedented step of making endorsements in Smithtown School Board races. We did so to combat anti-police bias in our schools and advocate for our officers to take an active role in school safety. After the election, we made it a priority to engage with stakeholders, including parents, teachers, and school administrators. We're happy to say our brothers and sisters in the Smithtown Teachers' Association were instrumental in helping us affect positive change.
The Smithtown Teachers' Association took a leadership role, connecting Smithtown students with Suffolk County Police Officers. They facilitated meetings between the PBA and Smithtown CSD Superintendant Dr. Mark Secaur, Board of education President Matthew Gribbin, and numerous other education professionals. The PBA in turn connected the schools with Suffolk County Police Department leaders. The results were excellent. Not only were our issues addressed concerning anti-police bias, but programs and resources were devoted to students engaging with police officers. Topics like "What to do when stopped by the police?", "Plan Practice Survive (an active shooter)" and the Dangers of Vaping were offered to kids by law enforcement officers. Kids got to see officers not as they are portrayed on TV or in the media, but as real people here to help and guide them.
In addition to this, Smithtown Teachers' Association condemned the anti-police rhetoric which was being spread on Twitter. They took a stand against the false anti-police narrative. Their members attended several PBA events where we addressed misleading terms like "police violence", (which is often used to describe justified use of force), and we shared empirical evidence that controverts many of the false talking points used by the radical left. We are extremely proud of our work with the Smithtown Teachers' Association and the current Board of Education and look forward to working with them in the future.
Check out photos and highlights from the Smithtown CSD school safety program below.
---
---
Smithtown Students Get a Visit from the SCPD Aviation Medevac Helicopter.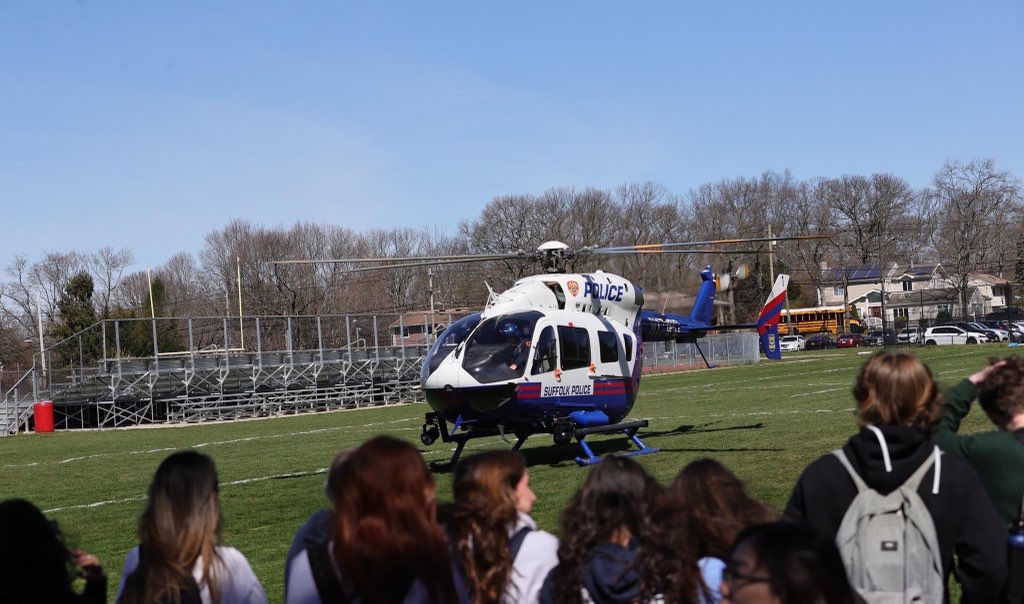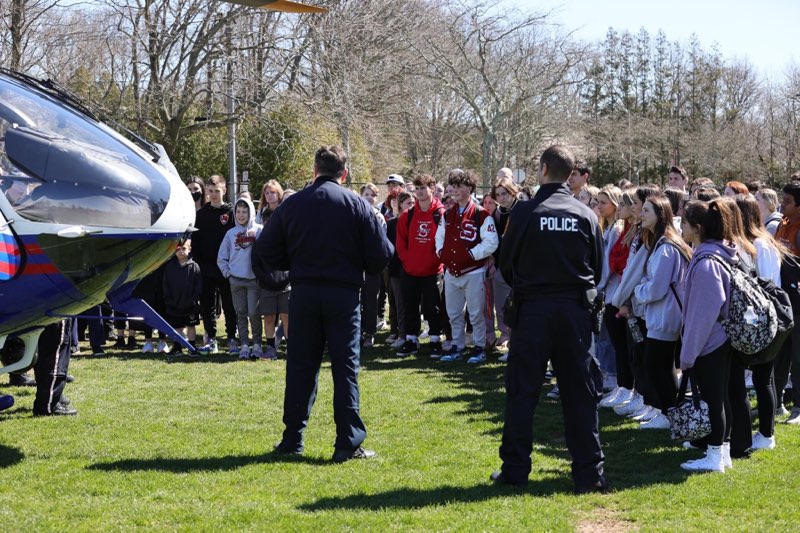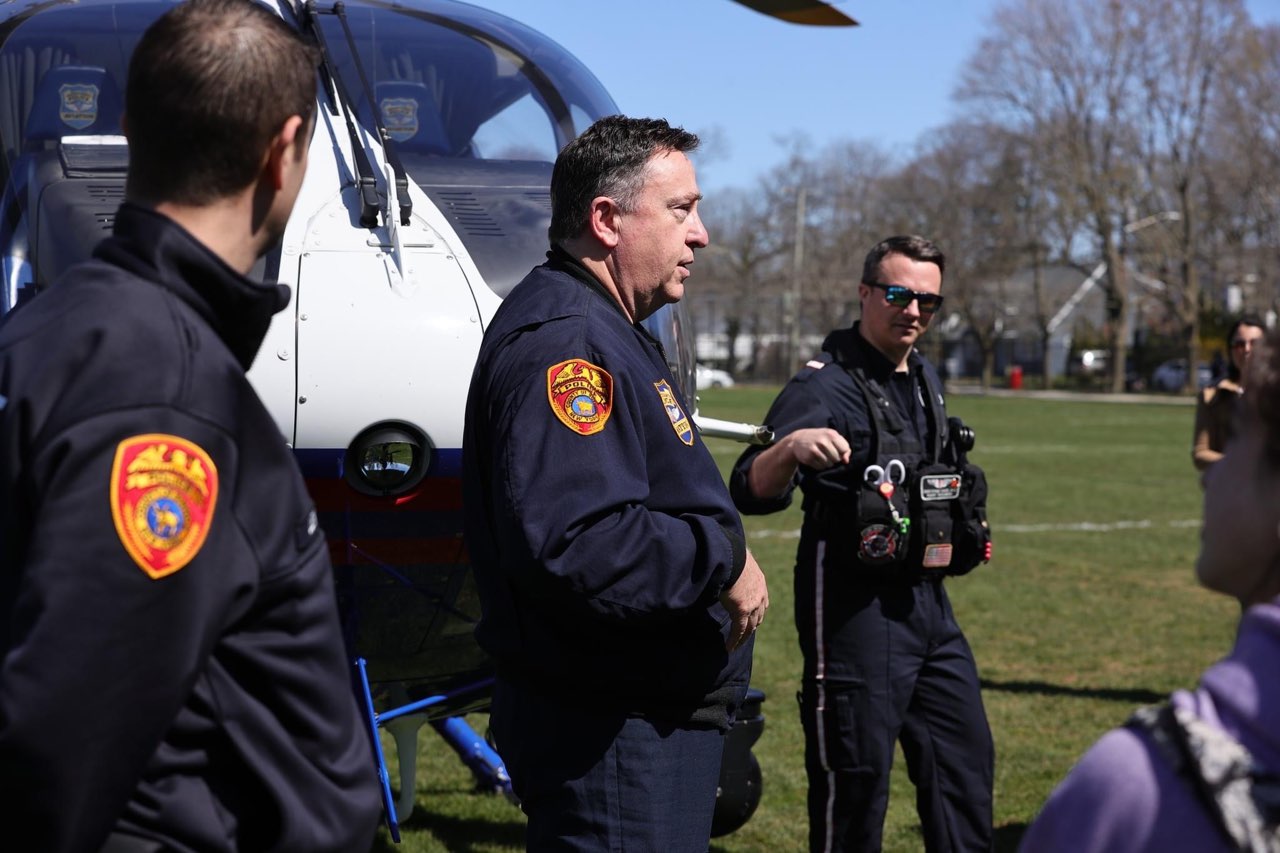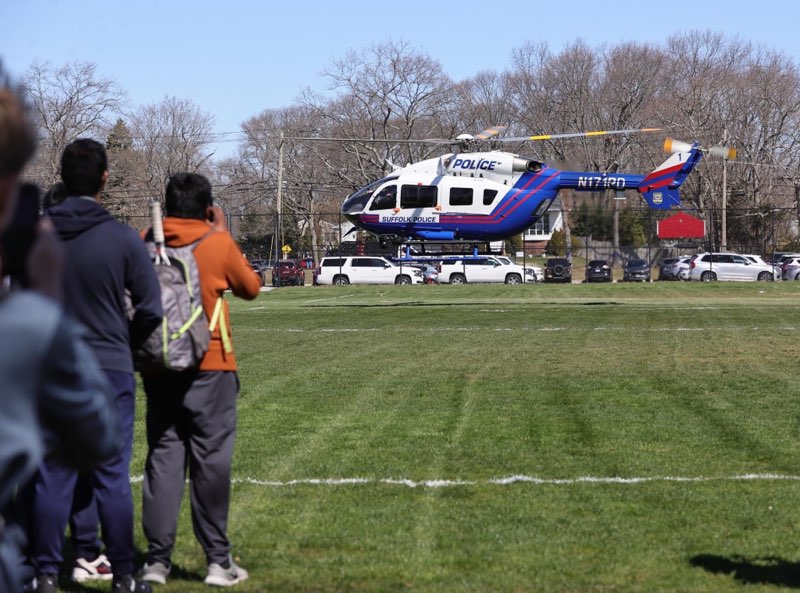 Smithtown students were taken to new heights on Monday when they were paid a visit by the Suffolk County Police Aviation Medevac Helicopter. The Medevac is staffed by Suffolk County Police Officers and Stonybrook Paramedics. Students learned about how officers apply their life-saving skills. Aviation Officers participate in daring recuses and life-saving missions. Officers on the ground will radio for aviation when people are critically injured and every second counts. Patrol Officers will secure a landing zone, using large fields like a school football field. In some instances, officers will land the helicopter right on a major roadway like Sunrise Highway. Aviation Officers will also track criminal suspects and help find missing persons with an "eye in the sky" using heat-seeking technology. Students were treated to an excellent learning experience but also were also shown how exciting a career in public service can be.
We thank Smithtown Superintendent Mark Secaur, the Smithtown Board of Education, and all of the education professionals in the Smithtown Central School district for helping to make this possible. A special thanks to our brave Aviation officers and our School Resource officers for their hard work.
Positive interaction with police officers is key to ending anti-police bias and keeping our schools safe.